Introducing the PE60
The newest addition to Bolting Systems' expansive pump range.
ENGINEERED TO DELIVER RELIABILITY
The Bolting Systems PE60 Series Hydraulic Pump delivers the performance needed to improve productivity while keeping safety in mind.
Key Features and Benefits
Industry leading, field proven , Power Team Vanguard Pump technology

User-friendly LCD / Keypad interface to enable quick setup and maximize productivity

Standard or Intelligent Autocycle technology options for fast bolt/nut rundown

True unloading valve achieves greater pump efficiency, allowing higher flow at maximum pressure.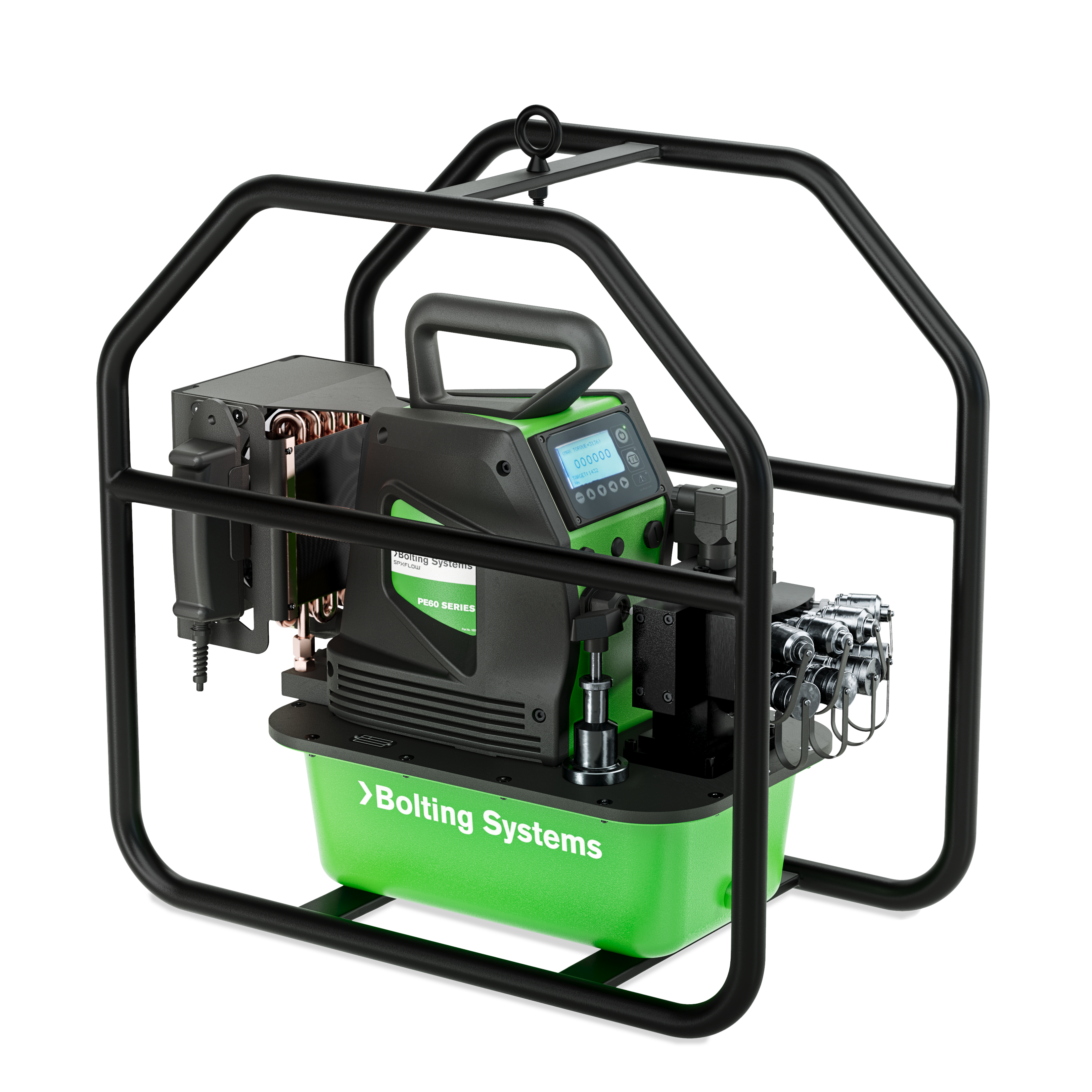 Talk to a solution maker to configure your PE60.
Experience the ultimate in durability, speed and performance with the PE60 Series Pumps, designed specifically to meet the demands of high-pressure bolting tool applications. Configure your PE60 today!